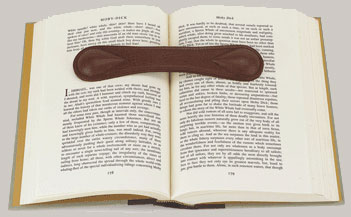 Bookweights
These bookweights free your hands for cooking, working, or just relaxing while reading. We cover two elegant teardrop shaped lead weights with richly grained Nigerian goatskin, add a middle layer of cowhide for body, and line the bottom with page gripping suede.
$50
Please contact Arne to order.
8 ounces
8

1/2"

long
initials embossed at no extra charge
Available in black, brown, tan, burgundy, green and blue.